Top Holiday Destinations
At Cosmos Tours and Cruises we love making travel exciting and easy. Choose from holidays to 250 of the very best holiday destinations, and discover the world's wonders with an expert guide. Our imaginative tours span the globe, so view our top holiday destinations by continent, and plan your escape. Whether you are into historic cities or wildlife and wilderness, there is a perfect Cosmos Tours and Cruises holiday destination for you.
Imagine yourself meeting baby elephants and blue-legged ostriches on an African safari, or drinking milk straight from the coconut, before swimming alongside turtles in the warm Indian Ocean. An Africa safari will take you to places you'll never forget, combining spectacular wildlife with ancient culture and incredible landscapes.
Picture yourself cruising past golden desert landscapes on the River Nile, drinking in a feast of historic culture: from the ancient pyramids of Giza to the Valley of the Kings. Or imagine exploring the bustling souks, picturesque ports and atmospheric alleyways of Morocco, a maze of enchantment from Imperial walled cities to the High Atlas mountains and one of our most enticing Africa tours. On our African safari holidays to South Africa's magnificent game reserves, you can also see the phenomenal views from Table Mountain or watch whales and penguins play as you relax on Cape Town's soft sand beaches. Or take an African safari to mysterious Tunisia, with its maze-like medinas, blue and white villages, camels and cave dwellings.
From Kenya or Tanzania's wild national parks to the towering temples of Ancient Egypt, this extraordinary continent is yours to explore with our fabulous escorted tours of Africa. 
Featured Itineraries in Africa
Kenya's winning combination of stunning wildlife parks, fantastic game lodges and laid-back beach life make for a memorable holiday.
More details
With a wonderful blend of cultures, climate and topography, South Africa offers incredible wildlife, traditional hospitality, sophisticated cities, unforgettable scenery and a sunny climate.
More details
Back to Top
Majestic, mysterious and ancient, our Asia tours are your gateway to a magical continent. Choose from a fabulous range of holidays and cruises to Asia: from the dazzling Taj Mahal in India, an awesome symbol of enduring love, to China's Great Wall, spanning over 45,000 km of wild scenic views.
Take a cruise down China's mighty Yangtze River taking in the spectacular Three Gorges. Our Asia holidays visit Thailand's River Kwai where long-tailed boats glide beneath the famous bridge. Then there's Halong Bay in Vietnam with its emerald waters and dramatic pinnacled islands, and Laos with its herds of wild elephants, exquisite handicrafts and centuries-old monasteries. Or choose Japan, a country where tradition co-exists with modernity and futuristic architecture towers next to ancient temples and pagodas.
Alternatively, pick one of the Asia tours that explore the Himalayas in Nepal, where snowy peaks, sacred lakes, ancient temples and remote villages transport you to another world. Or pick one of our Asia tours to India, a country of contrasts, colour and delicious food. And for sheer bliss try our Asian holidays in Sri Lanka and the Maldives, breathtakingly beautiful islands surrounded by crystal-clear lagoons and miles of turquoise ocean.
Featured Itineraries in Asia
A unforgettable journey through the Golden Triangle of India with visits to the glorious Taj Mahal followed by a jungle safari in search of the Tigers of Rajasthan.
More details
"It will be quite unlike any place you know about." Kipling's quote still rings true, and a tour of this captivating country will uncover a truly authentic and enigmatic land, worlds apart from any other. This is Burma, and her beauty will astound you.
More details
Back to Top
Gasp at Nature's audacious beauty on our Australia holidays and New Zealand tours. Gaze out over spectacular Sydney Harbour. Encounter giant turtles at the Great Barrier Reef. See red 
Gasp at Nature's audacious beauty on our Australia holidays and New Zealand tours, as you explore some of the world's most breathtaking landmarks, magnificent scenery and iconic cities.
Gaze out over spectacular Sydney Harbour, meet giant turtles as you swim amidst the Great Barrier Reef in Queensland, or encounter Great Grey kangaroos in New South Wales. See red desert sunsets over mystical Uluru (Ayers Rock), deep in the outback. Our Australia holidays and tours also explore the mangroves and mountains of Cairns, an adventurer's paradise. You'll have the chance to relax on the wonderful beaches of laid-back Perth. You can even extend your Australian holiday with a few blissful days on the South Pacific paradise islands of Fiji.
Our enchanting New Zealand tours are rich in glacial peaks, majestic fiords, luxuriant rainforest and bubbling mud pools. On our New Zealand holidays, you can swim with dolphins in the secluded Bay of Islands, or hear waterfalls crash from the mountains as you cruise mighty Milford Sound, with its magnificent Fjordland National Park. 
Featured Itineraries in Australia & New Zealand
From laid-back Perth and the massive rock monolith of Uluru, to the stunning Great Barrier Reef and one of the most beautiful cities in the world, Sydney - experience the Best of Australia.
More details
Home to some of the most breathtaking scenery in the world, from Milford Sound in the south to the secluded Bay of Islands in the north, New Zealand's natural beauty is waiting to be discovered.
More details
Back to Top
Central America and Caribbean
Show me more
From lush coffee plantations to fabled Mayan settlements, our Central America tours and Caribbean holidays and cruises will transport you to a different world. Get ready for Costa Rica's luxuriant tropical lagoons and misty cloud forests, exotic birds, pristine white-sand beaches and spectacular landscapes studded with live volcanoes. This is the home of spectacular Tortuguero National Park; you can see jaguars and pumas in the wild on your Central America holiday.
Take a cruise through Caribbean warm turquoise seas and gorgeous coral reefs, or explore laid-back Cuba, with its historic forts, beautiful classic cars parked on streets of pastel colonial buildings and infectious live salsa music pumping out from every bar. The delicious food, great coffee and glorious rum will make your Caribbean holiday a feast for your senses.
On our Central American tours, you can discover magical Mexico where ancient Mayan palaces and pyramids rise from steamy jungles surrounded by a paradise of palm-fringed sandy beaches. This is the land of howler monkeys and screaming parrots, of potent tequila and fabulous fusion cuisine. Our Caribbean tours and Central America holidays will take you off the beaten path and into a world of adventure.
Featured Itineraries in Central America and Caribbean
Experience Costa Rica's outstanding natural beauty with spectacular landscapes dotted with volcanoes, combined with a stay at the beach, this is a perfect introduction to Costa Rica and all it has to offer.
More details
Marvel at the majestic Mayan sites of the Yucatan Peninsula, rich with a history spanning centuries and civilisations. Follow a fascinating trail from colonial cities to quaint villages and colourful markets to gorgeous beaches, taking in forests, mangroves and the pretty Puuc Route on the way.
More details
Back to Top
We have the perfect range of European holidays to choose from, whether you want a classic sightseeing tour, an inspiring cruise or a more leisurely break. 
Take an escorted tour or a luxury cruise, or simply relax on a beach on our Europe holidays. Explore beautiful cosmopolitan cities including Paris, Rome, Venice, Valencia, Madrid and St. Petersburg and discover a wealth of fascinating cultural sites. Soak up the romantic atmosphere at the Italian Lakes, relax and watch retirees playing draughts in the village square or sip a cool glass of rosé at sunset.
Cruise through Barcelona, Venice, Rome and Marseille, to major cultural sites of Europe and a number of ports off the beaten track. For those who would rather not fly, we offer a range of cruises from a number of UK ports including Southampton, Dover and Liverpool. You can also travel via Eurostar to selected European ports.
Our Europe holidays offer inspiring itineraries, from the painted villages of the misty Norwegian Fjords to the beautiful islands of the Adriatic. So whichever one of our holidays you choose, a spectacular voyage of discovery awaits.
Featured Itineraries in Europe
Andalucía is a hidden delight, tucked away from the tourist traps and surrounded by grand palaces, snow-capped mountains, rural villages and regal cities. All of which combine on this delightful 7 day tour of Spain's most enchanting region. From quaint Mijas and Ronda to the thrash of the flamenco guitar in Granada and orange-scented Seville, this voyage reveals the classic highlights of magical Andalucía.
More details
A relaxing holiday based by the sea in Povoa de Varzim from where you can explore this beautiful coastline, taking in delightful scenery and towns during your stay; a real eye-opener for northern Portugal.
More details
Back to Top
There is something about the Middle East that captures the imagination. You can cruise the Sea of Galilee, stand where the Sermon on the Mount was delivered and float in the Dead Sea. You can compare the bustle of Tel Aviv with the history and old world charm of Nazareth and Jerusalem.
Our Middle East holidays to Jordan offer the opportunity to explore one of the world's most spectacular ancient sites: the iconic lost city of Petra, carved into rock more than 2000 years ago. Wadi Rum, also known as the 'valley of the moon' and made famous by Lawrence of Arabia is a fascinating desert landscape of unbelievable rock formations.
Middle East tours give you the opportunity to wander the bustling souks and discover secret riad courtyards behind ornate carved doors.
Featured Itineraries in Middle East
Journey into the rich cultural heart of Oman, visiting the beautiful souks and the magnificent mountains and deserts before reaching the United Arab Emirates, where avant-garde meets history and tradition.
More details
From bustling, atmospheric souks and swathes of rosy desert dunes, to the lavish luxury of ultra-modern metropolises, beautiful beaches and duty-free shopping, this enticing stay & cruise of the Emirates is sure to meet your expectations of opulent eastern promise.
More details
Back to Top
Whether you yearn for the neon lights of Vegas or the glowing hues of Fall foliage in Vermont, let our USA holidays take you there. We offer the widest choice of holidays to America and a superb choice of Canada tours.
Love city sightseeing? Explore New York, Los Angeles, San Francisco, Boston, Washington and many more iconic historic cities on our North American holidays. Our American holidays range over the East Coast, West Coast and Deep South. Our Canadian holidays include Quebec, Montreal and Vancouver.
If breathtaking vistas are your thing, our North American tours deliver. Our American holidays visit the USA's most impressive National Parks, Great Lakes and dramatic landscapes: from gigantic Yellowstone Canyon, to the pristine lakes and jagged peaks of the Canadian Rockies. Our North America holidays also include amazing cruises through Alaska's icy wilderness.
Holidays to America and Canada holidays take some beating.
Featured Itineraries in North America
New York, Niagara Falls & Washington DC is a great jumping off point for seeing more of America than your usual package deal; travelling through three states and making four stops over the course of 9 days.
More details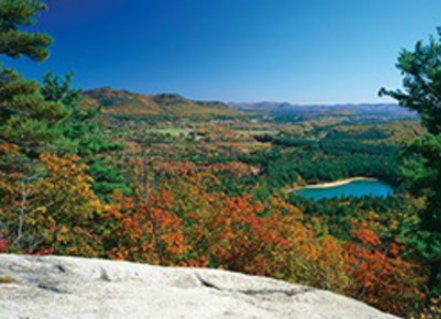 A feast of contrasts; from bustling New York to the refinement and history of Boston, and then on to the lakes and mountains of New Hampshire and Vermont. Experience the beauty and explosion of Fall colours on this tour of New England.
More details
Back to Top
Welcome to the land of Eva Peron and the Girl from Ipanema. These South American holidays will introduce you to exotic culture, awesome wildlife and incredible cities - both ancient and modern. Our South America tours include the grandeur and mystery of the lost Inca city, Machu Picchu; an experience that nothing can prepare you for. It's hard to top the intoxicating sights and sounds of Rio de Janeiro for sheer exuberance. Then there's colonial and cosmopolitan Buenos Aires.
A tour to Bolivia or Peru will take you to countries of soaring mountains, lush jungles and fascinating traces of the ancient Inca heritage. On your South American holiday, why not explore the colourful Chilean cities of Santiago and Valparaiso or sample fine Merlot and Cabernet Sauvignon on a wine tasting trip?
South American holidays would not be complete without exploring the tropical Amazon jungle, home to the world's largest living collection of plants and animals. Our South America tours whisk you to the pristine wildlife paradise of the Galapagos Islands, home to iridescent iguanas and blue-footed boobies. There are so many natural wonders to explore in South America. 
Featured Itineraries in South America
Embrace the vitality of Latin America, visiting the Peruvian and Bolivian Andes, Argentina, both sides of the Iguassu Falls and Brazil's colourful cities and coast.
More details
Wonder at the magical, awe-inspiring Inca sites of the Andes with its spectacular scenic vistas, then delight in the Spanish colonial architecture of Peru's major cities.
More details
Back to Top